CFCD is committed to supporting faculty in the creation of vibrant and welcoming learning environments. An essential part of this effort is ensuring that students of all backgrounds feel thoroughly included in the classroom and in the project of the overall course. As with any area of teaching, this is a goal best pursued through honest reflection and ongoing, constructive, and ever-widening conversation.

Visit the Dean of the College website for a video series addressing racial equity and justice.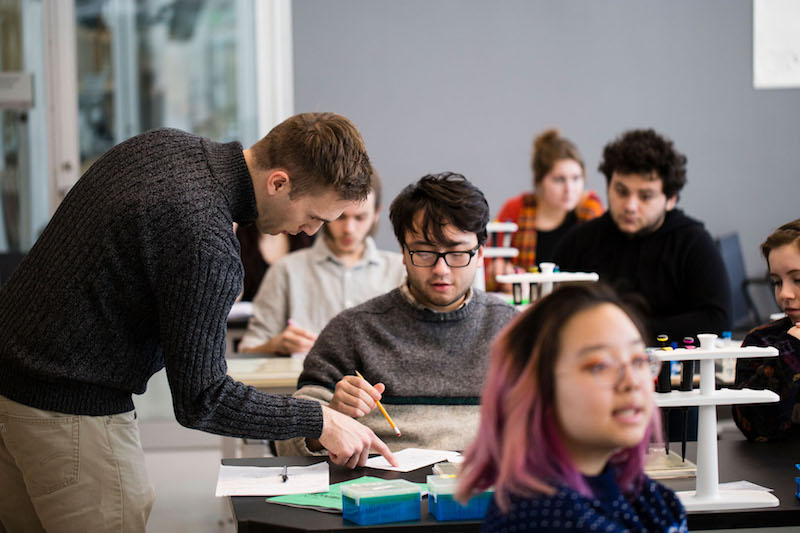 National Center for Faculty Development and Diversity
Bard College is an institutional member of the National Center for Faculty Development and Diversity (NCFDD), which provides online career development and mentoring resources for faculty, postdocs, and graduate students. The Center's virtual programs and resources include a weekly motivational email (the Monday Motivator) and access to the full NCFDD Core Curriculum, guest expert webinars, intensive multiweek courses, a private discussion forum, and monthly writing challenges.
Advancing Inclusive Excellence in the Classroom
CFCD incorporates topics of diversity and inclusivity in the following initiatives.
The orientation for new faculty includes sessions (as well as follow-up meetings during the year) that focus on ways of achieving inclusive excellence in the classroom.
Each semester, we run one or more reading groups that allow faculty and staff the opportunity to discuss important issues related to race and identity, while also linking these conversations to the nuts and bolts of pedagogy.
Every year we organize at least one event that addresses these issues in a public forum. In past semesters, topics have included implicit bias; managing classroom discussion on issues of race, gender, sex, and religion; and working with underrepresented students in the classroom.
When possible, we cosponsor an evening event and community dinner with student organizations each year.
If you are interested in one or more of these efforts, please get in touch with us. We are always open to new initiatives and fresh perspectives on ways of moving the conversation forward.