The CFCD supports and advocates for the professional development and pedagogical initiatives of the faculty throughout the academic career. We are also available for class visits and individual or small group faculty consultation.

Course Continuity Resources
Fall 2020 – Spring 2021
The CFCD offers guidance for faculty in the design of flexible, resilient courses for the 2020–2021 academic year. Resources herein focus on the development of effective learning experiences ranging from in-person to online/remote instructional settings and how to shift between modalities.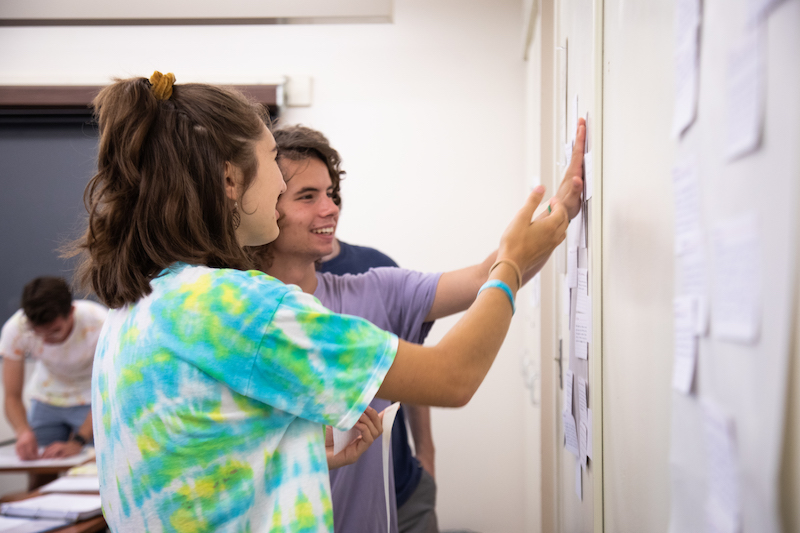 What We Do
The Center for Faculty and Curricular Development (CFCD) offers programs and support for faculty at all stages in their teaching and professional development. Regular programming includes Lightning Lunches (noon discussions in the faculty dining room), a series of events designed specifically for new and junior faculty, publishing panels, open classrooms, teaching roundtables, and summer workshops. Ongoing projects include peer observation of teaching, one-on-one consultations on syllabus and assignment design, and mentoring. Visit our newsroom for upcoming programs and more.
What are your development goals?
We have the resources to help you meet them.
CFCD Fellows
Have an idea for a new initiative? Questions about syllabus design? Reach out to our faculty fellows for conversation or consultation.